According to Mosquito-Authority.com, mosquito activity will likely be higher in 2021 than in 2020 in the midwest, with a hotter and wetter summer this year according to the National Weather Service. The midwest also has one of the highest rates of reported mosquito-borne illnesses in the country, especially in states like Wisconsin and the Dakotas.
Dont sacrifice your health with chemical-laden bug sprays to keep pests away!
Use non-toxic all natural Bug Away! Spray made with pure essential oils to repel mosquitoes and other biting insects.. even spiders!
https://www.kimberlyskupboard.net/listing/244818906/bug-away-spray-all-natural-deet-free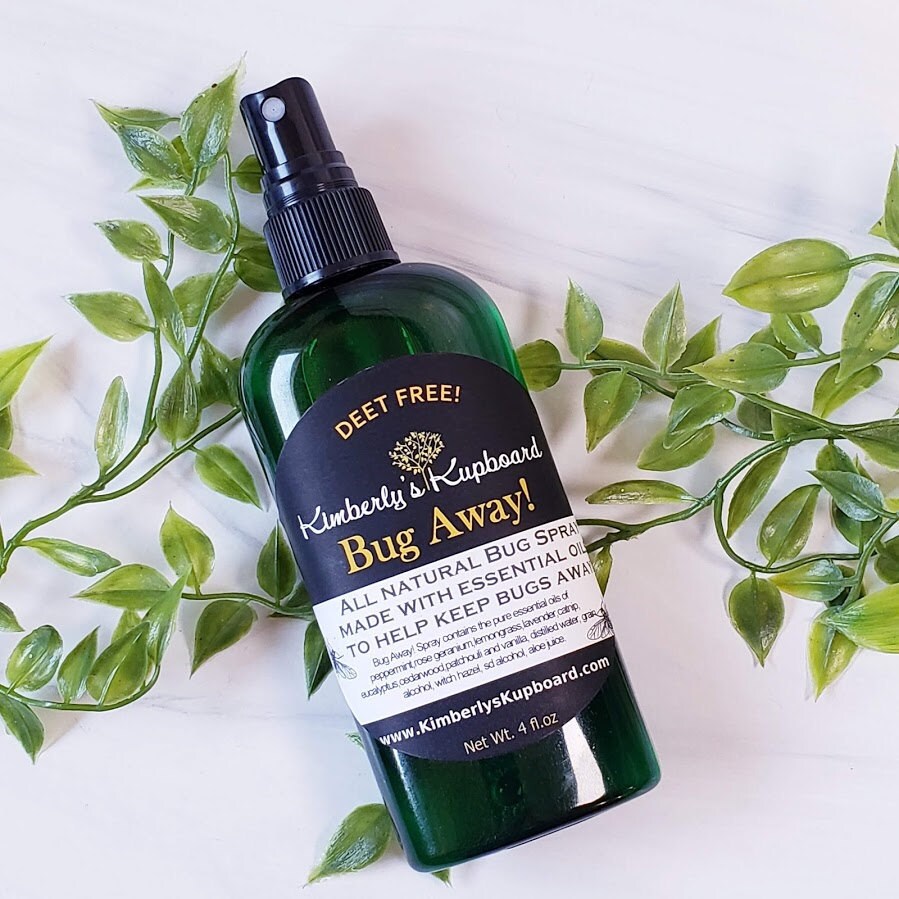 "Smells wonderful and works amazingly well!" --Ellen B.
 ***REVIEWS*** This is THE BEST bug spray—EVER!!! It keeps ticks away. I used it mushroom hunting this year and found zero ticks on me while my friends that didn't use it were covered in ticks. This is the 3rd year I've used it and I swear by it. I also love that when I wear it people tell me I smell good. I swear by this stuff!!! Don't hesitate to buy it! ---Sue
☆☆☆☆☆ Last year I followed a couple while hiking in Acadia in Maine. I was really following a scent. I asked them what they were wearing (it smells amazing), "It's our bug repellant". I was given the company's name and finally ordered my own bottle. This works. Gardening without mosquitos - joy! Will be ordering again. ---Rachel Dotar
We are up in Wisconsin and mosquitos are crazy. I sprayed your bug away spray on and am not being bothered. I missed one place on my ankle and the mosquito landed. I applied more spray and nothing. Highly recommend this bug away spray, can't say enough about it. And it smells good too!—Nancy
I love this bug spray- smells wonderful but also works! --Elizabeth 
Article source
www.mosquito-authority.com/blog/best-mosquito-control-mosquito-season-2021/